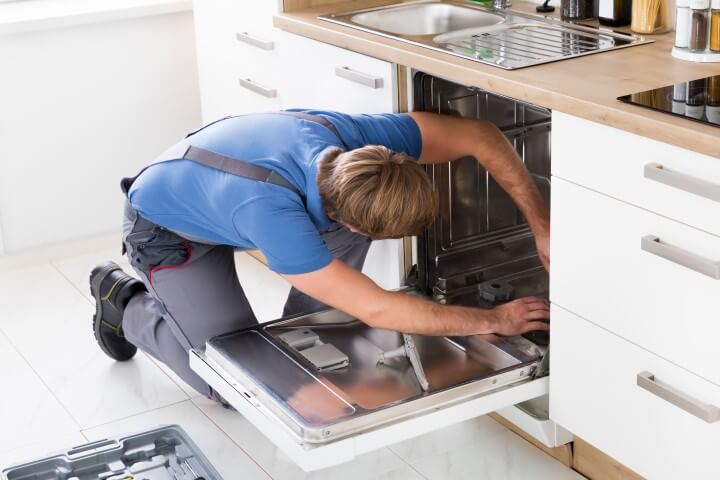 Getting Your Appliance Repaired in Barrie
So you're going to throw in a load of laundry into your washer but realize it's been leaking. You check to make sure the door closes properly and try all of the quick and easy fixes your limited knowledge on washer repair will allow. It turns out kicking it and being cross with it isn't helping as much as you had hoped.
If this is you and your washer is leaking, won't start, is making strange noises, or any other problems you may be having, you may need to seek an appliance repair service for something like your washer repair.
The great thing about most repair services is that they are usually equipped to fix a wide variety of appliances. If you're having problems with your dryer, dishwasher, stove, oven, fridge or the aforementioned washer, most appliance repair businesses will be trained in handling most home appliances.
Though you may be in a rush to fix your appliance, it is recommended to take your time and browse to make an educated decision.
Important Criteria for an Appliance Repair Barrie Service
When shopping around for which business to hire you to want to keep a few things in mind to facilitate your choice and find someone trusted.
Good Reputation – You want the business you`re hiring to have been around for many years and has a positive reputation which you can check from word of mouth and reviews online. Ask for referrals from your locals and try to speak with someone who has dealt with them in the past.
Quality Service –  Do a bit of extra investigating to make sure you're hiring well-trained professionals. Check a technician's certifications and that there is proof they are well trained.
Good Customer Service – Customer service is important for any business, it shows they care and are willing to work with you. Good customer service also comes with the availability of the technician, are they willing to come a time that is good for you? Or is it more on their terms and they set up an appointment without considering your schedule?
Know Prices – Are their prices transparent? Bills are usually determined by a combination of labour, parts and service fees. You should understand the businesses' method of calculating their charges before making a decision.
Pre-Diagnostics – Can they finish the job in one visit or will they need to return? A reliable business will collect as much information as they can through a thorough pre-diagnostic process. An honest and qualified technician will make sure you won't have to pay for a second visit.
Same Day Service – Does the company offer same day service? You need most of your appliances on an everyday basis, so you will need them to come and rehabilitate your machine immediately. 
Service Warranties – It's wise to find a company that provides warranties on their service. Not only will this save you the trouble of having to hire someone else to do the repair again in the near future, but it also shows that the technician is confident in the quality of their work.
Max Appliance Repair Barrie
Everyone has a busy schedule so you want to be guaranteed fast repairs with same-day repairs when choosing an appliance repair Barrie service. You, of course, also want to hire a team of well-trained professionals that have all the tools and skills necessary for fixing all appliances, regardless of the brand.
For the best choice, Max Appliance Repair Barrie has all of the previously mentioned perks to ensure your appliance is up and running again in no time, from your fridge to your dryer. Our highly trained experts offer same day appliance repair throughout Barrie and the surrounding area, the highest quality tools with and a wide selection of spare parts. We also look out for our customers, if you find a competitor with a better price we will match it!
We can fix ANY dishwasher, stove, oven, washer, dryer or refrigerator quickly, big or small. Give us a call today to learn more (705) 481-1565.