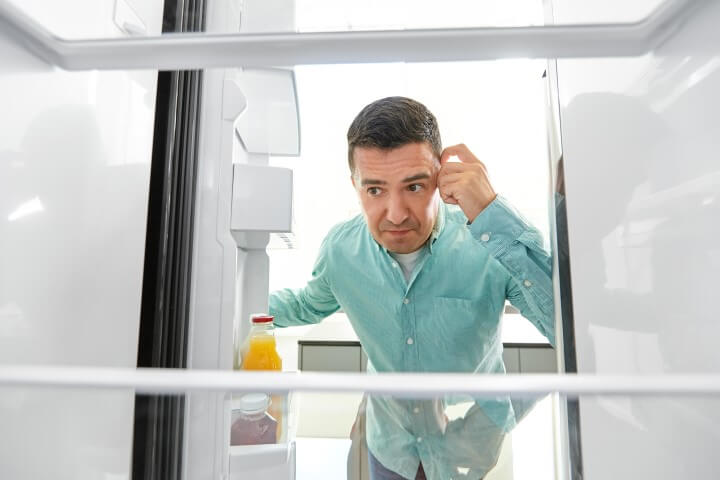 Common Fridge Problems – Fridge Repair Barrie
Refrigerator technology has come a long way since this essential appliance was first invented. While they are significantly more energy-efficient and advanced than before, refrigerators are not immune to wear and tear. This means that repairs are bound to be necessary from time to time, and with prompt action, professional fridge repair Barrie can help keep your fridge running for years. At Max Appliance Repair Barrie, we see many different types of refrigerator faults. Of which, some of the most common fridge problems include:
Loud Noises Or Strange Sounds
Modern refrigerators are significantly quieter than older models. However, this does not mean that they are completely silent all of the time. When your fridge is brand new, it will still make some kind of noise when running. If this noise gets louder or if you notice any strange sounds, this is cause for concern. Fan problems, faulty condensers and even a build-up of ice are all possible reasons behind your noisy fridge. A professional diagnosis will quickly reveal the fault and our technicians can repair the problem on the spot and without delays.
Failing to Cool
One of the most distressing of all the common refrigerator problems is when the temperature starts to rise. If your fridge does not maintain the set temperature, it will not be long before your food warms up too and is no longer safe to eat. This means that, along with every fridge repair, people often worry about the additional cost of replacing all of their food. Thanks to our speedy service, however, you don't have to be without your fridge for long. Some of the common faults that lead to temperature regulation issues include the motor and thermostat. Even something as simple as a blockage can be the cause of the problem. Not to worry, our team always arrives prepared to diagnose and fix the problem on-site.
Fridge Getting Too Cold
While a cold fridge is a good thing, you should never find frozen food inside your refrigerator. If your fridge is getting too cold, it could be the result of a thermostat problem or the damper could be stuck. We recommend that you check the temperature setting of your fridge before doing anything else. If it is on its coldest setting, try turning it back to the appropriate temperature. You should also make sure that none of your food is touching the back of the fridge. This is because condensation builds up on the back of the fridge and these drops run down to the drainage point. Food and dishes can block the droplets from rolling down and, when they build up over time, they can freeze. With the help of a professional fridge repair company, this issue doesn't have to last.
Water Leaks
If you notice a puddle around your fridge, it can be particularly distressing. Not only could it be a sign of a serious problem, but the water can also cause damage to the surrounding kitchen furniture and floor. For the most part, it's a relatively quick fix and in the majority of cases there is a blockage in the drainage system or a worn valve. It's also a good idea to check the fridge door and make sure that it is closing properly. If there is a problem, like a broken door gasket, it can allow for excess condensation to build up and this can look like a leak.
Frequent Cycling
This is one of the common fridge problems that you are bound to notice even when you're not going out of your way to inspect the appliance. You will notice an increase in your electric bill for one thing. You may also notice your fridge turning on more frequently. This kind of excessive cycling can be due to a build-up of debris on the condenser coils or the temperature could be set too low. Thermostat problems can also cause your fridge to cycle often and it is best to have your appliance diagnosed by a professional.
When you notice any problem with your fridge, remember that Max Appliance Repair Barrie is just a phone call away. Contact us at (705) 481-1565 for speedy service and reliable fridge repairs in Barrie that will extend the life of your refrigerator.